Free BitCoins with Cointiply
Cointiply offers you to earn free bitcoins while doing surveys, claiming BitCoins with Faucets, playing games, watching video's at partners, clicking ads and even more ways! The big question we have is how much can actually be earned? 
Details
Name:  Cointiply
Start Date: March 20 2020
Website: https://cointiply.com
Contiply is a website / community that offers different ways to earn BitCoins. The website indicates that is has 67.000 subscribers and it's still growing everyday! The money paid out so far is more than $450.000 USD. So lets give it a try!
How does Cointiply work?
First of all we will register an account at Cointiply to get started. You can login after you verified your email account and start earning BitCcoins right away! When you enter the Cointiply dashboard you might be a bit overwhelmed because there is so much to see! There are a lot of ways to earn BitCoins at Cointiply. I've listed the possibilities below.
Earn BitCoins with a free Faucet and claim BitCoins every hour
Play a games called Multiplier
Complete tasks and level up to earn more coins
Complete offers
Do Surveys and earn BitCoins
You can even watch video's and get paid for it.
Cointiply Free Android App Available
Fill up Surveys offered thru Cointiply
Have Fun and Play games and earn Bitcoins while Playing
Watch video's and earn point that will be converted to bitcoins
Get rewarded with Bitcoins because you're clicking adds
Every hour you can click on a Faucet that and earn up to 160 coins
Perform tasks or install games to earn lots of points
Analyzing way of Income
We started this project one day after the CoinPot case study. We can't really make any conclusions yet because it's only been a week. The chances to earn more with Cointiply seems bigger though than with CoinPot. The advantages we noticed so far with Cointiply is that it has so many different ways of earning BitCoins. So while waiting for the bitcoin faucet (one hour), you can fill up some surveys, play a game or you can watch a video. There are lots of different possibilities to earn BitCoins. All of this can be done with an Andoid app on the smartphone. So instead of checking out Facebook you can earn some cash while oprning this app. Unfortunately there's no iPhone app but who knows they will develop that as well. The Website it very good optimized for mobile phones so you can just open it up with a browser. I suggest opening the app after registration right here so you will earn some extra point just because you're using it. 
Creating A Custom Solution
To increase earning BitCoins you can use the same strategy we will try with CoinPot and share a referal link. You will earn BitCoins everytime a user, whom registered with your referal link, earns BitCoins. We will also share a link below that you can use to register so we can share the results on our website.
You can also earn interest on your BitCoins at Cointiply when you put the coins in some kind of savings account for one year. You will earn 5% interest when you leave a certain amount of Coins in the savings account.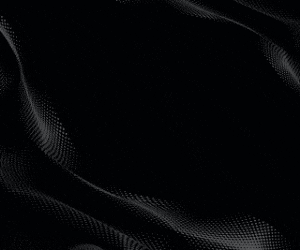 We promise we don't send spam